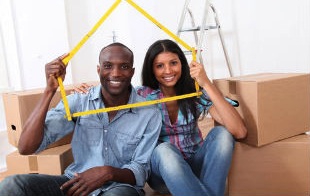 According to the U.S. Census Bureau, homeownership rate has resumed it's decline.
"Despite two years of strong monthly job gains and solid home sales at a pace of 5.5 million annually, the homeownership rate fell to its lowest level in 50 years in the second quarter."
Homeownership numbers will likely move back up only if there is an expansion of first-time homebuyers. With the huge millennial generation coming of age, the demographics seem to be shifting in favor of higher homeownership levels.
In better news, Fannie Mae recently uncovered evidence that the homeownership rates of older millennials between the ages of 28 and 31 are accelerating at a quicker pace than a decade ago.
The good news is that young people still indicate a strong desire to own homes when we survey them about their preferences. With the ever-changing mind of millennials, it appears that when searching for a home, the most important things are a solid price and a good financial investment.
If you are hesitant about starting this process, our team will be happy to help guide you from start to finish. We are here to help, all the time.